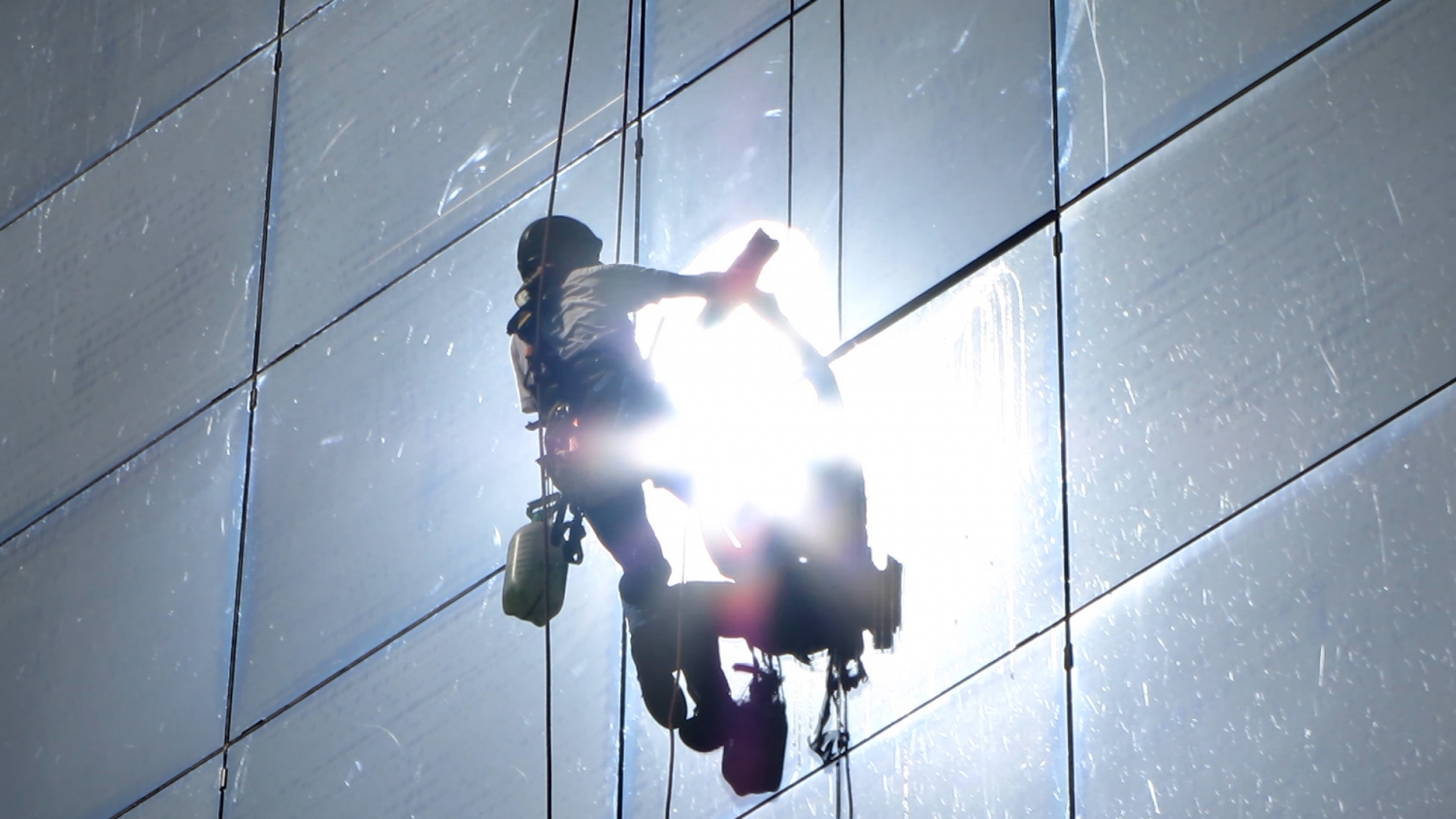 A Taste of Sun
In the beginning of the '80s National Geographic magazine was publishing an advertisement of TAP (the Portuguese Airline) which used the slogan «Portugal… a taste of sun» to brand Portugal as a country of touristic destination. Since then tourism has played one of the main roles in the debates that economic or ecological crises implement in this sunny country. But what does it actually mean to have this aptitude or predisposition to taste the sun? And how are we supposed to do it? Certainly in some moments we have to close our eyes!
With the help of two Hegelian characters, the master and the slave, this film traces the trajectory of solar energy: how it is captured, transformed and consumed. The commodities' sheen is attenuated by the memory of a parasol and we are left to contemplate these things that have lost their purpose. This isn't a linear journey: an immemorial past haunts the contemporary landscape, the chimney of a power plant can become a dormant volcano. 
Vídeo HD, Color, Sound, 29' 59''.